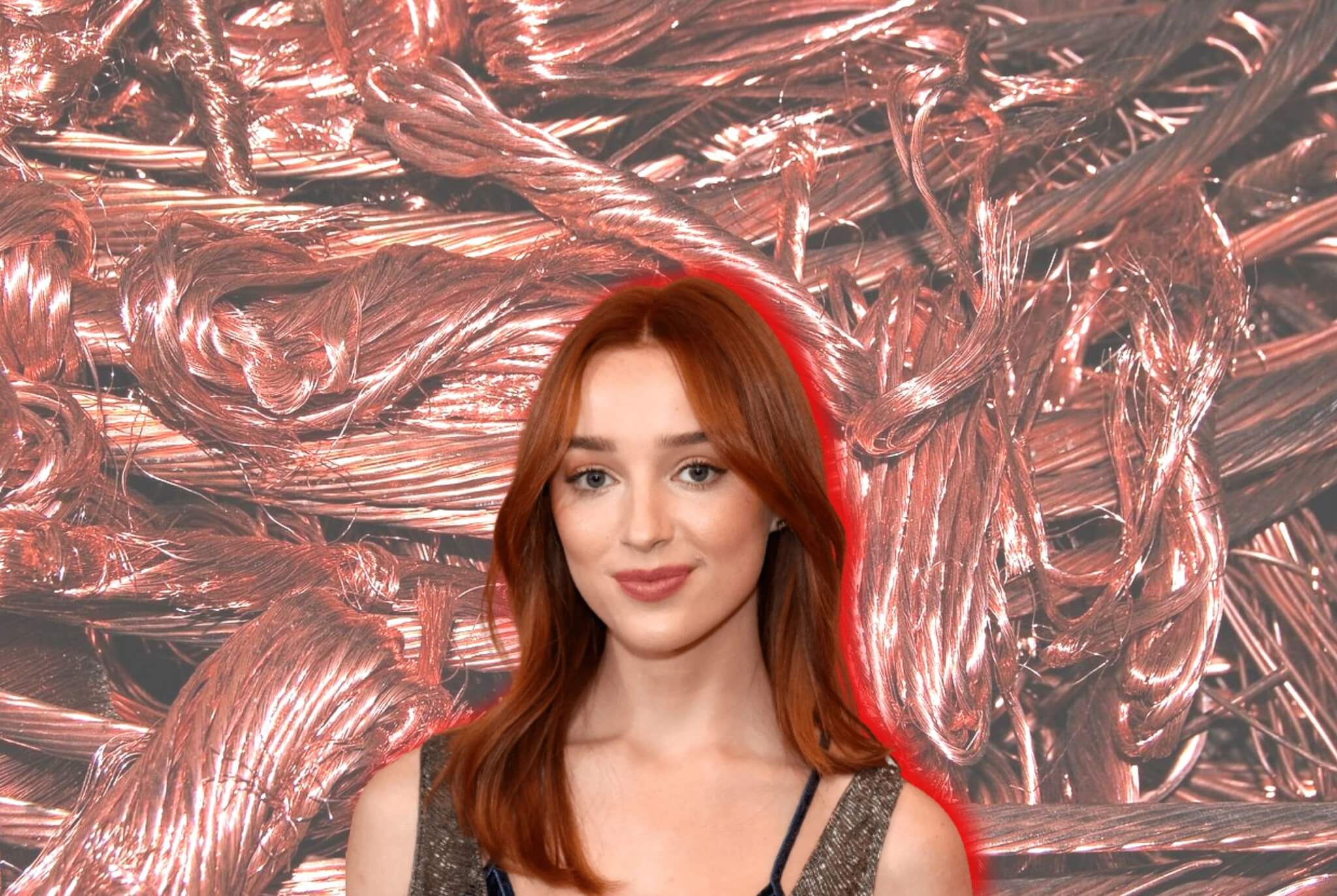 Global Oil and Copper Markets in Tumultuous Times
Economic Concerns Impact Oil, While Copper Shows Mixed Dynamics Amid Innovations and New Ventures | That's TradingNEWS
Global Oil and Copper Outlook Amidst Economic Uncertainties
Oil Prices Respond to Economic Concerns
Oil prices witnessed a slight dip on Monday, influenced by growing apprehensions surrounding China's economic growth trajectory and potential further hikes in U.S. interest rates. Such hikes could potentially quell fuel demand. Brent and WTI, two major benchmarks, ended last week in the negative zone. This downtrend was primarily instigated by Fed Chair Jerome Powell's intimation that the U.S. central bank may need to intensify rate increases to curtail the prevailing high inflation.
Copper's Complex Dynamics
Copper has seen a rather mixed performance recently. Despite the stability above the crucial 3.6600 support level, its price has been meandering sideways, influenced by the negativity of the MA55, which currently lies near the 3.8200 range. With this in mind, the market is expectant of continued lateral trades until the metal can muster sufficient bullish momentum to surpass the MA55, setting sights on ambitious targets near 3.9200 and 4.0500.
On the flip side, Shanghai copper enjoyed a positive nudge. This rise was attributed to China's latest initiative to revitalize its beleaguered stock market, even as a stronger dollar and potential Federal Reserve rate hikes dented sentiment. Shanghai's October copper rose by 1.1% last week, a noteworthy performance in the current climate. However, it's pivotal to note that the London Metal Exchange took a pause due to the Summer Bank Holiday.
Chinese Market Interventions
China's recent decision to cut stamp duty on stock trading by half is an evident effort to stimulate its languishing markets. This move successfully pushed up prices temporarily. On a less positive note, China's industrial sector witnessed a drop in profits for the seventh consecutive month. This economic data suggests that the Asian giant is grappling with multiple challenges that might have ripple effects on the global commodities market.
The Gold Story
Gold's trajectory remained largely unchanged, particularly after Powell's hawkish statements cooled down anticipations regarding the culmination of the U.S. rate-hiking cycle. Investors are now keenly awaiting important economic data, with a spotlight on the U.S. non-farm payroll report slated for release soon. At the Jackson Hole annual gathering, Powell refrained from closing the door on potential rate increases, emphasizing the unexpected robustness of the U.S. economy.
Commodities on the Move
International commodities like raw sugar and soybean are on the investors' radar. ICE raw sugar recorded an impressive 4.5% increase last week, hovering close to the 25 cents/lb mark. This surge is largely accredited to speculations about India potentially banning sugar exports from October, marking the first such halt in seven years. On the other hand, Brazil's Centre-South region's production outpaces last season's numbers, suggesting Brazil could compensate for the projected gap by India.
Furthermore, soybean prices soared past $14/Bushel, marking a high since July 27, and registering an almost 10% increase since the lows of August 8. Current forecasts predict a continuation of the hot and dry spell in the U.S. Midwest, which might further dent production figures.
Mining Ventures and Advancements
China's Zijin Mining Group Co. is setting its sights on expanding its copper mine in eastern Serbia, attuned to the global shift towards sustainable energy solutions. This project is expected to be a multi-billion-dollar venture, indicating China's ambitious plans for the metal sector.
MTB Metals Corp., another major player, reported significant copper sulfide mineralization in its Telegraph porphyry project. Its geological setting aligns with major copper-gold deposits in the vicinity. The 2023 drilling program revealed encouraging findings, including substantial mineralization with both oxide and sulfide zones.
Innovative Copper Applications
A groundbreaking study by Dalian University of Technology presents a copper nanowire assembly capable of enhancing de-icing and defrosting efficiency, eliminating the need for traditional energy sources. This novel design showcases a seamless integration of photothermal, thermal conductive, and superhydrophobic properties, leading to unparalleled de-icing and defrosting performances.
New Drilling Initiatives Transatlantic Mining Corp. has commenced the mobilization of a diamond drill rig at its Monitor Copper Gold Project. This project, located on the Montana and Idaho border, seeks to explore copper anomalism discovered during earlier surface geological assessments.
Transatlantic's Key Prospects on the Montana-Idaho Border
Monitor Copper Gold Project Exploration
The Monitor Copper Gold Project, under the stewardship of Transatlantic Mining Corp. (TSXV: TCO), is in the throes of an exciting phase. Located about 5 miles south of Taft, Idaho, the project's latest initiative involves drilling up to 1,000 metres of diamond core. This ambitious expedition seeks to further investigate the copper anomalism identified during prior surface geological reconnaissance.
It's worth noting that this is not a shot in the dark for the mining corporation. The nearby Big Elk Prospect, situated in close proximity to the Monitor project, has previously showcased grades of up to 30% copper at surface levels. Such promising data accentuates the potential of the region and underscores the importance of Transatlantic's drilling endeavors.
Transatlantic Mining Corp.: A Glimpse
Diving a bit deeper into the organization at the helm of this project, Transatlantic Mining is no novice in the world of precious and base metal exploration. Their mission? To convert promising projects into full-fledged mines, and they have their sights set on stable mining jurisdictions to achieve this.
Currently, the company has multiple property interests. One of the highlights includes an 80% Joint Venture position on the Monitor Copper-Gold project spanning Montana-Idaho. Additionally, they possess 100% of the Golden Jubilee Gold Project, complemented by the associated mining rights.
What stands out about Transatlantic is its strategic approach to acquisitions and operations. The company has managed to secure an extended lease, mining rights, and a purchase arrangement for the Miller Gold Mine in Montana. This arrangement paves the path to 100% ownership through a well-defined payment royalty system.
Innovations in Copper Utilization: Dalian University's Breakthrough
Moving beyond exploration and into the realm of practical application, innovations around copper usage are continually emerging. A remarkable study conducted by scientists at Dalian University of Technology has grabbed the industry's attention. They've introduced a novel design of copper nanowire assemblies that considerably boosts de-icing and defrosting efficiency, and remarkably so, without the need for conventional energy inputs.
Their groundbreaking method uses an electrochemical process to fabricate these nanowire assemblies, providing a trifecta of features: photothermal properties, thermal conductivity, and superhydrophobicity. Each property plays a pivotal role. Photothermal ensures efficient sunlight absorption, thermal conductivity offers swift lateral heat conduction post sunlight absorption, and superhydrophobicity ensures that ice or frost, once melted, rolls off the surface. This layered mechanism has been able to achieve an impressive defrosting efficiency nearing 100%.
Challenges in De-icing and the Future Outlook
The consistent build-up of ice and frost has long been a challenge across sectors, from nanoscale cell cryogenic freezing to the vast aviation industry. Current de-icing and defrosting methods, reliant on mechanical, thermal, and chemical strategies, often present issues. They can be energy-draining, labor-intensive, or even harmful to the environment.
With Dalian University's recent research, there's an optimistic shift towards energy-efficient and eco-friendly de-icing solutions that don't compromise on surface functionality. Although the design introduced has tremendous potential, it's essential to note the current limitations in terms of durability, scalability, and chemical stability, especially in real-world applications. Continued research in this domain will be crucial for refining the technology, especially in regions grappling with power shortages and cold conditions.
Conclusion
The global landscape of copper exploration, extraction, and innovative application is witnessing unprecedented changes. From rigorous drilling projects undertaken by corporations like Transatlantic Mining to groundbreaking research initiatives led by academic institutions, the world of copper continues to expand its horizons. The future promises not only increased exploration and extraction but also a shift towards harnessing the metal for innovative, eco-friendly, and energy-efficient solutions.